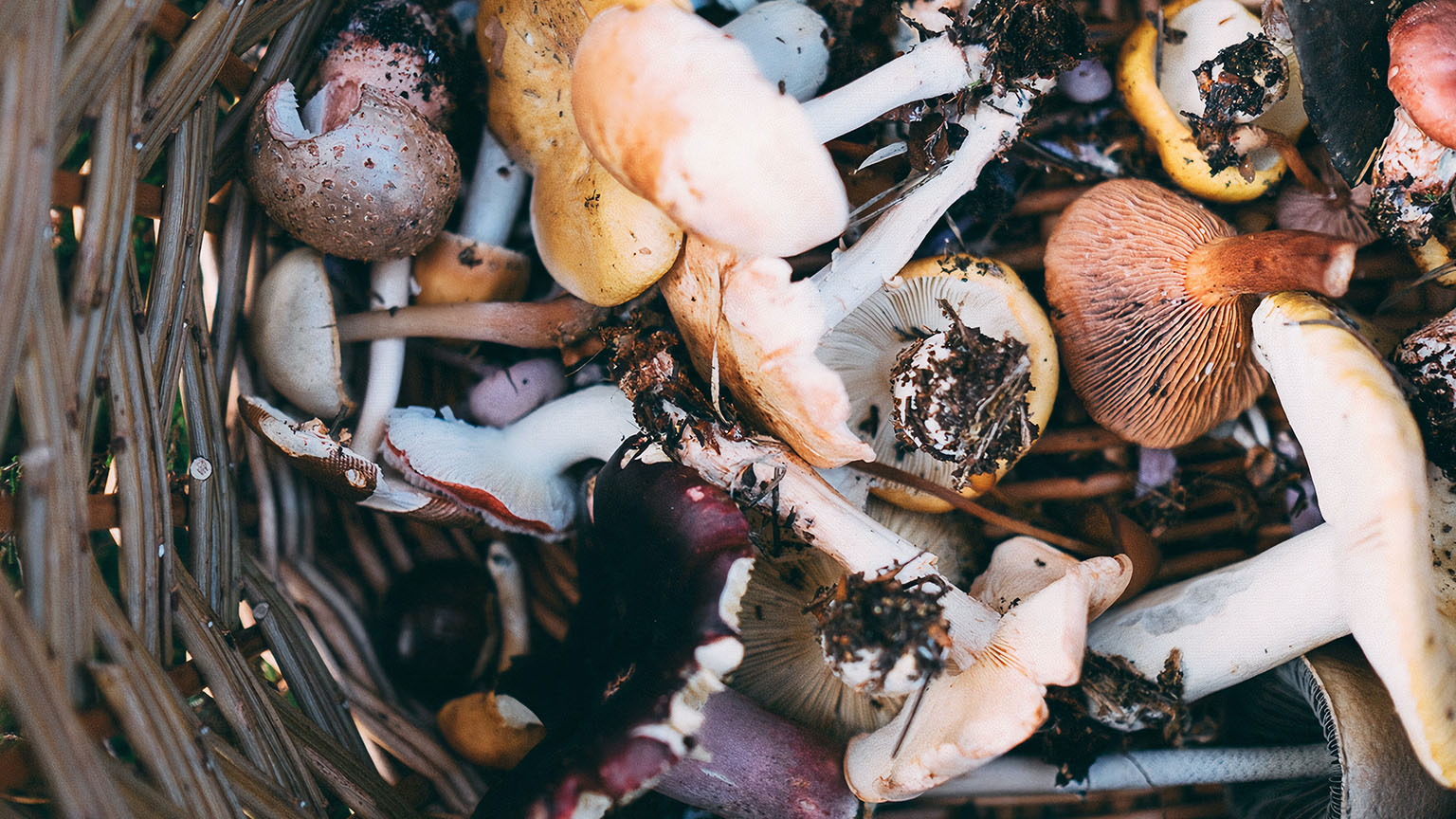 The immense potential of fungi is getting more and more mainstream lately. Documentaries, radio shows, podcasts, and YouTube channels sing about the benefits of this realm between the vegetal and animal kingdoms. This strange inhabitant of our planet is fascinating, from scientists to spiritual people, and its various uses beyond gastronomic qualities can be traced as far back as man can remember.
Autumn is wild mushroom season in Spain, so why not grab a basket and spend a fun autumnal day foraging for some tasty fungi but be sure to go out with an expert, so you know what to look for and what to avoid. Many towns hold mushroom picking and tasting events, like the mycology (study of fungi) fest in Ezcaray, La Rioja, which runs from the end of October to the beginning of November. These Days include conferences, harvesting, exhibitions, and mushroom tastings, complemented by special menus made with mushrooms in Ezcaray restaurants, such as Casa Masip or the recognized 2 Michelin stars restaurant "Echaurren" and its famous chef Francis Paniego, famous Porcini lover. The excursions to the mountains with expert mycologists allow us to know the fungi and their characteristics, learn and practice the correct way of collection, respect the habitat, and favor species regeneration. There are similar mycology festivals all over rural Spain and places we cross during our trips like Beceite, in the Matarrañas region, and San Esteban del Valle, in Avila.
Come to Spain with us and get soaked in its long fungi tradition by meeting the best mycologists, specialists, and chefs ready to prepare those complex flavors.