Those ones we want you to meet



These two cheese producers are a national treasure. They are two of the last remaining shepherds in Navarra and have won several international awards for their incredible Idiazabal goat cheese. They produce this cheese in their own home and are now selling their product to some of the best chefs in the country. Not only will you meet them, but you'll get to experience their unique way of life, remarkable approach to food, and endless generosity. You won't be able to help falling in love with them. But they aren't just wonderful people, they're custodians of an ancient and precious culinary tradition.
Where we met them :   Basque country – Spain
There was a time when the silk of the Cévennes was renowned all over Europe. This mountainous region in the southern part of France has the perfect climate for growing the blackberry bushes the silkworms love so much. Due to
a disease which struck the worms and the collateral effects
of globalization, the weavers have almost disappeared. Jacqueline & Thierry, however, a couple of winemakers, are passionate about the heritage received from their ancestors' office, and so they maintain the tradition and still produce some very exclusive silk cloths. Each time we pass through St Hippolyte du Fort on our southern France tour we like to stop by to greet them and have a chat. Because their stories are exactly like their worms' silk, precious, strong and for the ages.
Where we met them :   Occitanie – France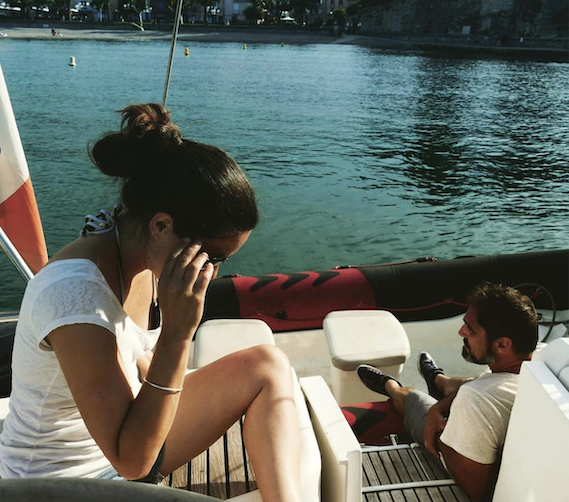 "Immensely curious" are perhaps the words that best describe this sea-going couple. Alexandra & Eric are two young explorers that together share their passion for sailing, meeting new people, baking pastries & cooking healthy food on-board their boat. Having explored the whole world, studied anthropology, worked in the merchant navy and in the tourism industry, they decided to drop anchor in their home port of Collioure on the French side of the Costa Brava. From there, they set sail with a happy few to discover the secrets of this magical place, and share their homegrown knowledge and insights into its traditions while also giving freely of their knowledge of the sea. You can't visit this beautiful area on the southern end of what the French call La Golfe du Lion without meeting Alexandra & Eric.
Where we met them :   Occitanie – France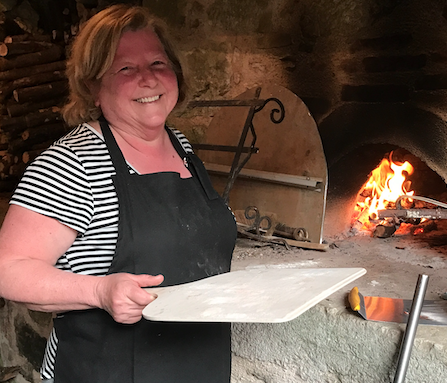 If you want to know how to bake genuinely good bread, Pat Hains is one person you need to know: She has studied bread baking in France, Italy and Germany. Her focus has been on European breads and the use of pre-ferments (also known as a bread-starter) and sourdoughs. She received the highest honour in her formal training in 2011 in German Bread Baking at the Akademie des deutschen Bäckerhandwerk Weinheim. For the past six years, Pat has taught bread and pastry classes using her wood fired oven and has hosted international guests and famous chefs at the Hains House. To meet Pat in the incredibly lovely village of Saint Cirq Lapopie (deservedly famous for being one of France's most beautiful villages) is an experience you won't soon forget. Her communicative good humour and love for old flours and biodynamic products will awaken something in your heart and soul as warm as a wood-fire oven.
Where we met her :  Occitanie – France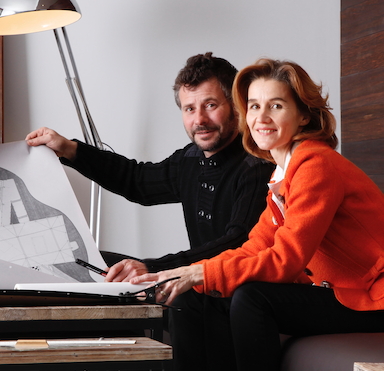 Luc Richard & Karin Pühringer
Luc Richard and Karin Pühringer, a couple of passionate architects and owners of a wonderful hotel and vineyard at the foot of the eastern French Pyrenees. They like to think that each and every visitor feels at home in Riberach. The old wine cooperative cellar in the village had been abandoned for 10 years, Karin and Luc are rehabilitating it to house not only the Riberach wine cellars but also a luxury, contemporary hotel-restaurant, inspired by their urban culture. Impregnated with eco-friendly architecture, Karin and Luc put their convictions into practice and make Domaine Riberach an innovative and environmental-friendly place. Come with us to the south of France to get to know them!
Where we met them :  Occitanie – France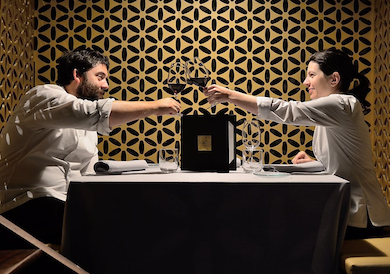 We are always amazed to see how humble and genuinely friendly Jesús and his wife Nerea are… because assuredly they could boast about their career in the culinary industry. But they choose to remain down to earth. Their journeys have brought them to the best kitchens in the U.K. and United States, working alongside the biggest names in the food scene you could dream of: Arzak, El Bulli, Akelarre… Their journey ended (or began again) when they opened their own restaurant and started to build their own identity. It didn't take long before everyone discovered their talent: their "Anchovy sponge Pintxo" won a host of culinary awards that year and earned them an enviable reputation. They will be more than happy to open their kitchen to us and teach us some tricks on how to prepare the ultimate Pintxo. So join us on the Bordeaux to Bilbao tour!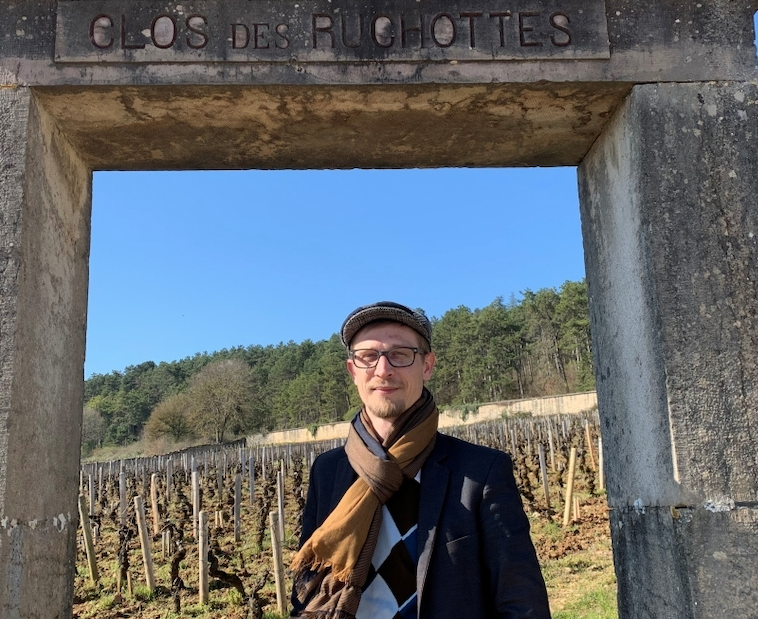 The grape never falls far from the vine
Sébastien tells the story of Burgundy's great wines to both connaisseurs and the non-initiated, without distinction, and reveals to them some of the secrets of the region and its vineyards from the most famous to the lesser known. This young man might have been born in a wine barrel. He has worked as sommelier for the most renowned chef in the area, opened his own wine bar in Beaune and studied at the agro-campus of Burgundy. He has made it his mission to pass on his knowledge while taking you through some of the most famous vineyards from Marsannay to Santenay via Gevrey Chambertin, Meursault and many others. Burgundy is a fascinating region not only for its wines but also for its rich history and culture, and Sébastien will help you understand what goes into making these world-renowned wines: The people behind the bottles, the minerals in the soil, and mostly the magical effect of time and patience. He'll turn your journey into a wonderful vintage.
Where we met him :  Bourgogne  – France
Get more information about your trip